Valentine's Day may be a day that is dedicated to love, but everyone also looks forward to indulging in a few sweet treats. This year, use this special day as an opportunity to spoil the guests at your event with delectable dessert options that are just as beautiful as they are delicious to eat. These seven desserts are guaranteed to satisfy your sweet tooth as you prep to celebrate love and romance at your next occasion.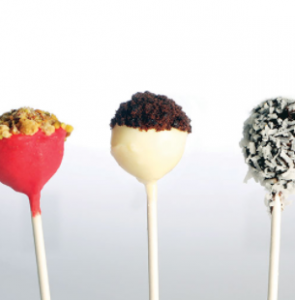 Give a Burst of Surprise With Cheesecake Lollipops
Our cheesecake lollipops are the new cupcake, and the vast amount of colors and options that are used make them the perfect dessert for Valentine's Day events. Cheesecake pops add a new twist to this crowd-friendly favorite, and you can increase the wow factor by choosing pops that incorporate fun flavors such as coconut and pistachios.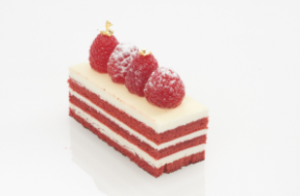 Mix It Up With Layer Cakes
A layered cake combines rich flavors into one delicious dessert that can serve multiple people at once. For Valentine's Day, consider serving red velvet cake to keep with the theme. Alternatively, you could serve one made with strawberry mousse layered between soft layers of sponge cake to create a feeling of romance.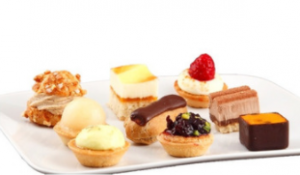 Indulge in Mini Petit Fours
These miniature cakes come in bite-sized servings that are perfect for satisfying a sweet tooth without going overboard. Our assorted mini petit fours combine tantalizing flavors such as apricot and honey to add a fun twist on these favorite desserts.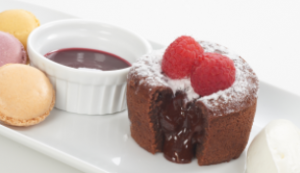 Love a Lava Cake
Just the feeling of digging a spoon into a lava cake is enough to make anyone feel pampered. Chocolate lovers can't resist the unique blend of a spongy chocolate cake combined with the gooey filling that just begs to be shared. Frozen lava cakes make it easy to serve this impressive dessert since the prep work has already been done.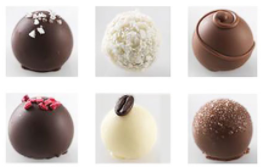 Go Classic With Chocolate Truffles
When you need a dessert that is almost too pretty to eat, chocolate truffles are the way to go. Make sure to serve a variety of different flavored chocolate truffles so that your guests are treated to tastes such as Bavarian cream and salted caramel. While these can work as a standalone dessert, you can also include them alongside other desserts as an accent.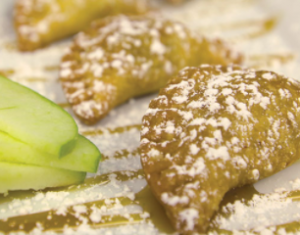 Get Festive with Empanadas
Fruit-filled pastries always have a place on the dessert table, and this is one option that gives people a healthier alternative to the traditional chocolates and cakes. Apple cinnamon empanadas have a flavor that is similar to apple pie, yet they are easier to serve and eat. Try serving apple empanadas with ice cream or gelato, or you can let their unique flavor stand alone on the plate.

Dessert planning for Valentine's Day is always fun, and this special day is the perfect time to bring out the richest desserts, from a classic Brownie, to a Red Berry Mascarpone Cake, your guests will feel pampered and satisfied. As the big day draws near, make sure to sample a new dessert option or two so that you can impress everyone on the guest list.